The Tunbridge Wells Hotel
The Tunbridge Wells Hotel
---
The Tunbridge Wells Hotel is a stylish boutique hotel and restaurant in the centre of the Pantiles. The rooms are furnished with Julian Leffe-Griffiths, the owners, vintage style. With amazing French beds, contemporary colour pallet and luxury Burlington bathrooms.

The Challenge
Julian asked us to modernise their current online presence. The website, though adequate was text-heavy, static and unresponsive. It had only recently added online bookings and the imagery used was inconsistent in resolution and style and implemented as a small component of the websites design.

The Result
Firstly we extensively photographed the property. A fresh set of images was the key; we shot the rooms, the gardens and the food. With these images we created them a website that considered the dual aspect of the business – a hotel and a restaurant. Our design was fully responsive with unique experiences on smartphone, tablets and desktop screens. Table and room bookings were integrated and social media and blogging platform supplied. A simple Google Adwords campaign was enabled and SEO management was included. All was built using WordPress allowing in-house management of the site for special offers and blog posts.

Services
Photography
Information Architecture
Image led UX design
Device responsiveness
Content Management
Hotel Booking engine
Restaurant Reservation engine
Or see the screen captures below.
---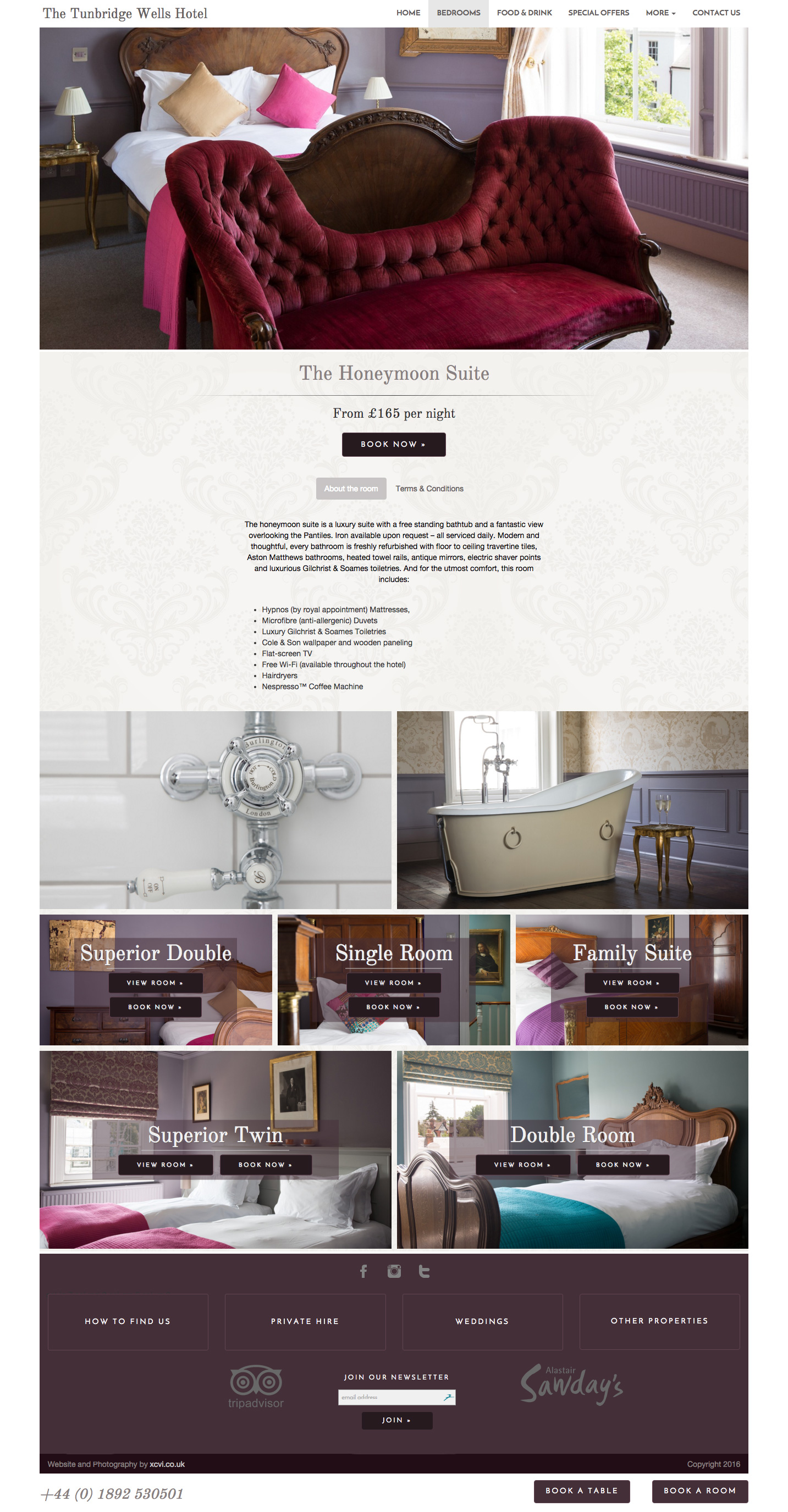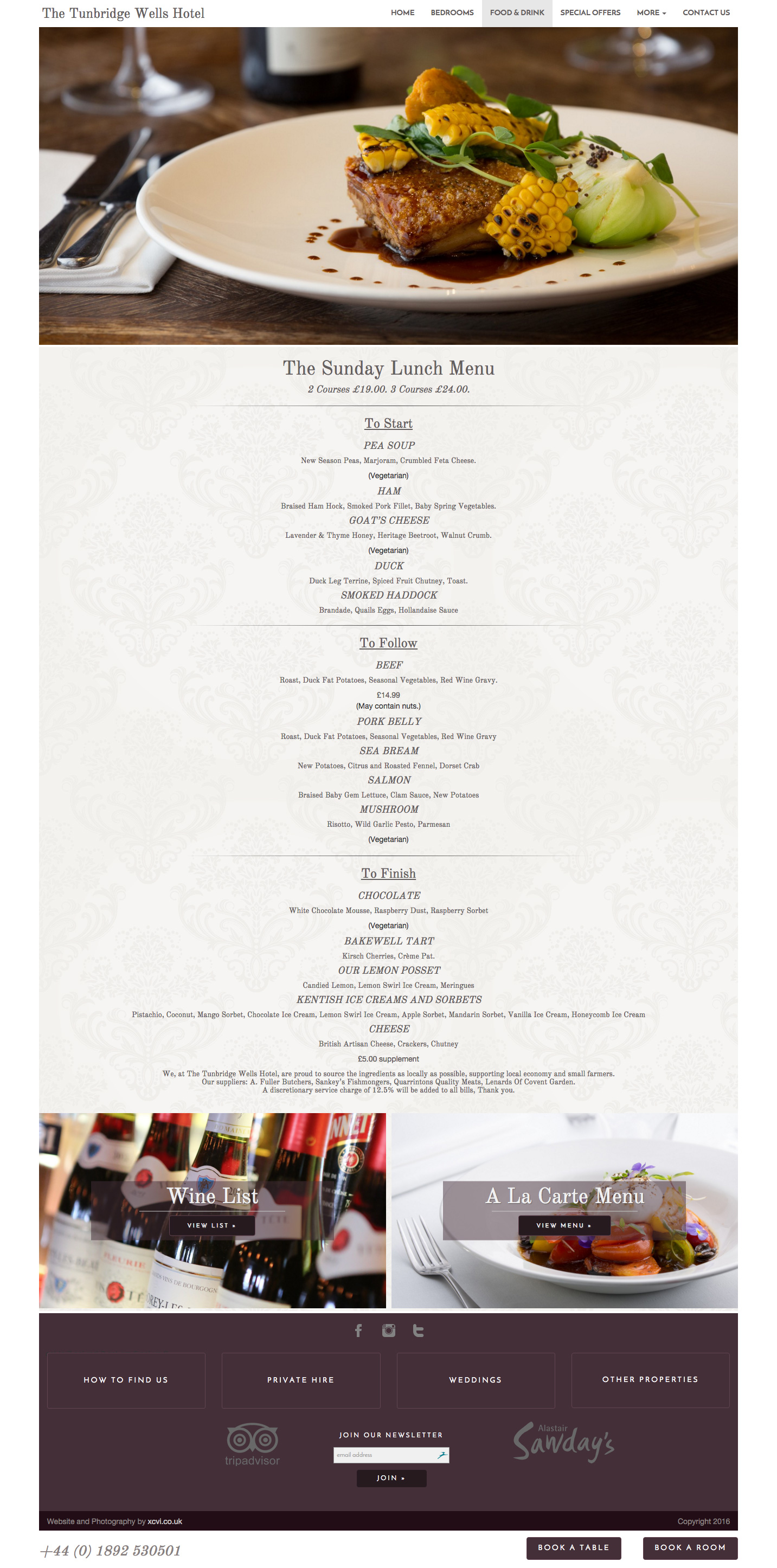 Photographs of the Tunbridge Wells Hotel